Hybrid VaprThrm® Mitt Liner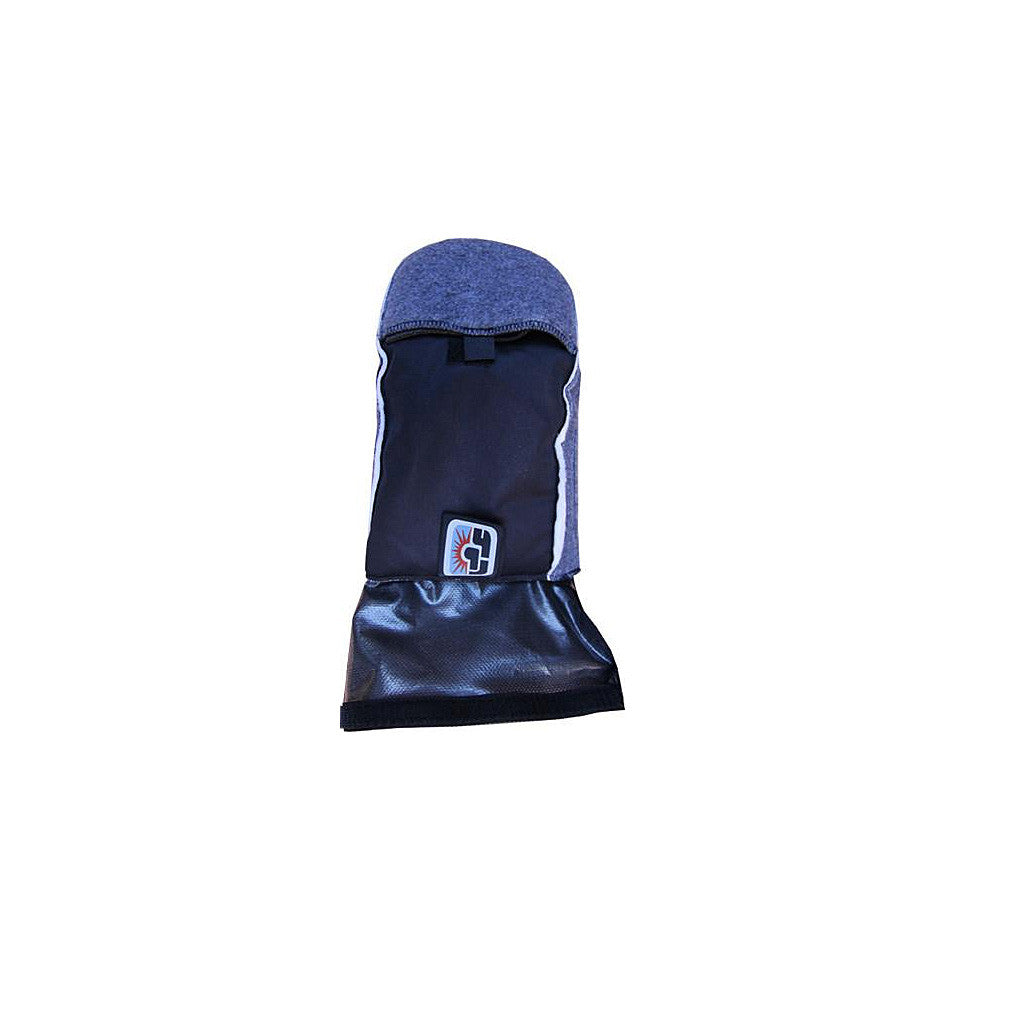 The Hybrid Liner is the top choice when both warmth and dexterity are paramount. The Hybrid Liner uses 11oz fleece on the palm to offer a better grip on axes, poles or a dog leash. The same amount of Polarguard 3D used in the Altitude Liner, is placed on top for warmth. Double Polarguard is used over the thumb. The Hybrid Liner  features an anatomic curve and includes a top pouch for a chemical heat pack in the unlikely event one is needed.  Provides great warmth for Raynaud's sufferers. Please note.  Our Vapor Mitts are designed as a system. It is vital that the sweat-skirt on our liners be Velcro'd in to the end of the gauntlet. This protects the insulation from getting wet with sweat or precipitation. 
Your best choice for versatile warmth.

Weight is 4.8oz/136 grams per pair size large.
Liners can be removed from shell and laundered on gentle cycle using warm water and low dryer heat.
Product Specs
| | |
| --- | --- |
| Recommended For: | Higher altitudes, Arctic use, Prior frostbite |
| Materials: | Poly/Wool VaprThrm fleece, VaprThrm Polarguard |
| Key Features: | Fleece palm, Polarguard top |
| Options: | N/A |
| Colors: | Black |
| Sizes: | XS, S, M, L, XL |
| Weight: | 5 oz (Med) |